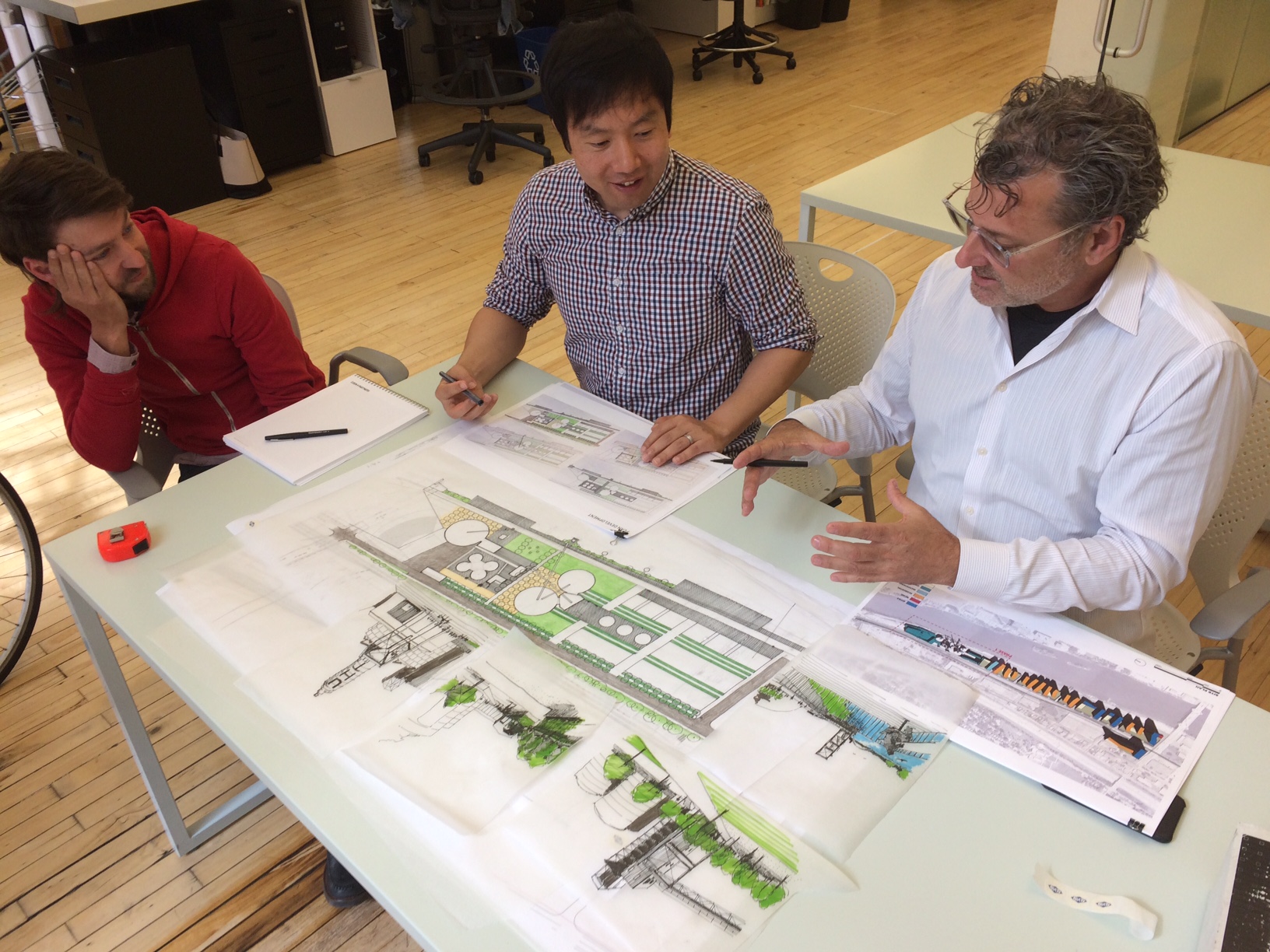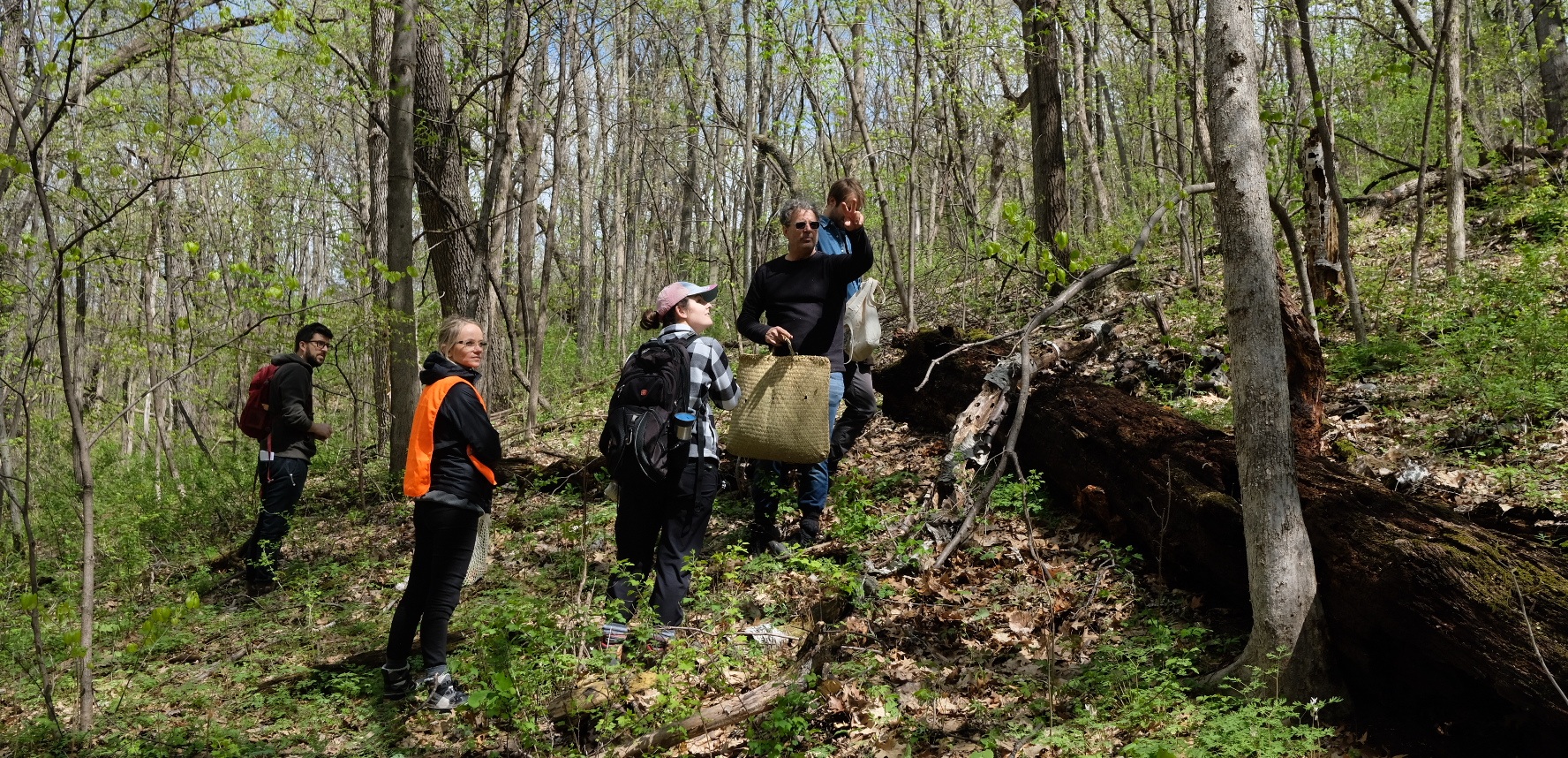 We are committed to a collaborative and empowering culture.
Shane Coen, Founder, FASLA
Shane loves the moment an idea is formed. It may come from research, past experience, visiting spaces or instinct. It may come while you are playing or working, while you are alone or collaborating. It may come from your client, anyone on a team, or even a friend. It is in that moment that Shane feels the magic of design. The rigorous and iterative process that follows after the idea is formed is what he describes as the science of design. This unique individual and collaborative process has inspired Shane for the past 27 years.
Shane is a teacher, mentor, and collaborator. He has taught at Harvard's Graduate School of Design and lectures extensively. He is recognized throughout the world for his and the firm's commitment to a process that celebrates the social and environmental context of a project from start to completion.
Shane does not believe in separating work and life. He has always believed work and life are one and the same; balance is found in life, not in separating the pieces. He has a regular Kundalini practice and can often be found deep in the woods foraging for mushrooms and other edible plants and greens that grow all around us. Most of all, Shane finds meaning in strengthening his relationships with his partner, their respective children, families and friends. Shane Coen is the recipient of the Cooper Hewitt Smithsonian National Design Award and is the Founder and CEO of Coen+Partners.
Sara Czerwinski, Partner
Sara leads the strategic financial planning and operations and serves as the COO and CFO of Coen+Partners. Her focus is on implementing efficient operating strategies to elevate individuals and the firm in growth and performance. Systems within a vibrant and growing organization affect the financial function; Sara believes refined systems, controls, and practices are essential to the strength and growth of the firm and that an engaged and inspired team will perform at an optimal level.
Sara has worked with large, multinational organizations, small- to medium-sized businesses, and nonprofit organizations. Sara's professional experience started at PricewaterhouseCoopers; she has utilized her passion for financial strategies and systems and professional business experience to perform in a management role relating to project and team management and client and staff relationship development.
Outside of her professional life, Sara fills her time with activities with her partner and two children. She loves clearing her mind in the woods, yoga, all aspects of holistic health and healing and finding ways to fuel by breaking connections to technology while building connections to people and places.
Robin Ganser, Principal
Robin is an urbanist at heart and continually finds inspiration in the messy, beautiful complications of building cities. For over 15 years, his work has been rooted in creating urban places that allow people to live sustainably, engage in civic life, and find healing respite within their everyday lives. He lives every day observing his surroundings in search of the essence of a place, the disfunction of human intervention, and the infinite opportunity that lies between.
Following a degree in Architecture and Business Management from the University of Minnesota, Robin's career began in neighborhood master planning through interactive design charrettes and dynamic community engagement. The active listening and consensus-building skills developed through these early experiences have fueled his success in navigating public-private partnerships and complex, multi-disciplinary urban design processes at various scales nationally and internationally.
Growing up in the woods of southern Wisconsin, Robin still recharges with an occasional forest immersion, usually in the saddle of a mountain bike. More often though, Robin, his partner and two kids, spend weekends, vacations, and summer evenings in-between cycling streets and sampling experiences and flavors of the city – Minneapolis or otherwise.
Laura Kamin-Lyndgaard, Senior Associate
Laura focuses on human interactions with space and place and believes successful site design should be functionally elegant and beautiful. Laura draws inspiration from her background of theatrical design, where every physical element on the stage is imbued with meaning, and from her BA in German, where every story is filled with symbolism (and complex sentence structures).
Laura has served on the education committee for ASLA-MN and is always on the hunt for new products, materials, and research to learn about. In her free time, Laura enjoys sewing elaborate costumes for her son, spending quintessential Minnesota weekends with her family at the lake, and is constantly on the search for her next novel to read.
Britton Jones, Project Manager
Britton is inspired by the cultural stories of place and how they relate to changing landscapes over time – physical, political, environmental or otherwise. Whether an urban plaza or tidal marsh restoration, Britton's work for the past 15 years strives to make stronger connections between people and their environment. Through his extensive community engagement in design he understands the role design plays in creating culture and a sense of belonging.
Britton holds both a Master of Landscape Architecture and Bachelor of Science Environmental Design from Auburn University and is licensed in the states of Minnesota and Mississippi. Britton dedicates much of his free time exploring the outdoors with his family and being involved in his local community.
Wanjing Ji, Project Manager
Influenced by extensive travels to different parts of the world, Wanjing is intrigued by the way unique cultures and ecologies shape people's approach in place-making. She enjoys bringing philosophical thinking to a project and believes beauty combined with rich analysis and research leads to meaningful design.
With a Bachelor of Architecture from Tsinghua University and a Masters of Landscape Architecture from Harvard Graduate School of Design, Wanjing seeks common ground between architecture and landscape through spatial, geometrical, and proportional alliances. Her experience at a design-build firm in scenic Southwest China built close connections with the rich local culture of craftsmanship, detailing and planting design. Outside the office, Wanjing enjoys traveling, observing plants in different seasons and climate zones, reading, and watching documentaries.
Alex Koumoutsos, Project Manager
Alex is passionate about collaborating with clients and design teams to build successful outdoor spaces. He strives to uncover, troubleshoot, and simplify the complexities engrained in each of the projects he works on.
Alex is a licensed Professional Landscape Architect, with more than 10 years of experience working on projects of varying scales and scopes. He holds a Bachelor of Landscape Architecture degree from Purdue University. Soon after graduating, Alex moved to the East Coast to work for a large, multi-disciplinary design firm working on public, private, and government contracts around the world. Alex has been connected to nature since he was a kid and enjoys being outside as much as possible – hunting, exploring wildlife areas with his wife Amanda and dog Joey, hiking, ice fishing, etc… are where he feels most at home. Alex also enjoys cooking, homebrewing, and working on home and yard renovation projects.
Ben Sporer, Associate Principal
Ben loves to collaborate with large teams to create culturally responsive, ecologically sensitive, vibrant environments for people to thrive. His midwestern roots have instilled deeply important human values to the planning and design process he brings to all his work. Ben has worked extensively throughout the world to uncover unique cultural expressions within the public realm, and to create communities celebrating the natural environment of each place.
Ben holds a Master of Landscape Architecture, a Bachelor's Degree in Environmental Design, is a USGBC BD+C Accredited Professional, a RELi Accredited Professional, and a licensed Landscape Architect in the State of Minnesota. His work has been recognized by ASLA Minnesota with several awards. Outside the office he enjoys traveling to find hard-to-reach and vastly rewarding places in the world, and cooking and entertaining with family and friends while at home.
Egle Vanagaite, Project Manager
Egle has nine years of design experience and is passionate about the way design shapes and curates everyday life. Her unique perspective on minimal, feral landscapes and native ecologies, influenced by the northern Baltic Sea region where she was raised, continue to shape her work. She enjoys collaboration and how it kindles conversations, creates connections, and evolves into physically constructed objects and spaces.
With a background in visual arts, she received her Master of Landscape Architecture degree from the University of Minnesota. Egle maintains an Adjunct Professor role at the University of Minnesota College of Design where she teaches design studio and graphic representation courses. At home she enjoys moments of hygge, Nordic knitting and meal-sharing with friends.
Kevin Tousignant, Designer
As a designer, Kevin is motivated by the countless opportunities to discover, experiment, and explore the contextual qualities of the landscape through a tactile and collaborative design process. His work explores innovative design methods in analog and digital representation to cultivate abstract ideas and translate them into clear and contextual concepts in place-making.
Kevin holds a Master of Landscape Architecture and a Bachelor of Environmental Design from the University of Minnesota. Prior to joining Coen+Partners, Kevin explored his passion for design across many scales from furniture design and sculptural installations to landscape site design and urban master planning. His work has been recognized by the College of Design, ASLA-MN, and various design-focused publications. Outside of the office, Kevin enjoys spending time outdoors with his dog Chester, taking his bike out for a sunset spin, running the occasional marathon, and sharing meals with his family and friends.
Rachel Valenziano, Designer
Rachel is inspired by the intersections of ecology, culture, and art. Her background in the biological sciences, in combination with an MLA from the University of Minnesota, have fueled systems-scale questioning through professional and academic experience in large urban masterplans, coastal resiliency, streetscape design, and community engagement. Her work has been recognized by the University of Minnesota and ASLA-Minnesota.
Originally from Nebraska, Rachel is an aspiring birder, ambitious home cook, and a history museum enthusiast.
Ethan McKnight, Designer
Ethan is deeply fascinated by the way physical and cultural histories impact our experience of shared spaces. He draws often on his background in history and philosophy for inspiration in the creation of elegant and meaningful spaces. Ethan worked in design-build trades for eight years before earning his MLA from the University of Minnesota, where he received awards for his work from ASLA-MN, the Landscape Architecture Foundation, and the College of Design.
A transplant of rural Wisconsin, Ethan enjoys getting outside as much as possible – camping, hiking, sitting in the Sky Pesher, and experimenting in his own garden among other things. Ethan is also the co-editor of _SCAPE, the bi-annual publication of ASLA-MN.
Bridget Ayers Looby, Designer
Bridget is driven by a curiosity for the systems and ecologies of everyday places and has a particular interest in our relationship to water and its infrastructure. Her diverse background includes planning and design of public and private space, international cultural exchange efforts, rural river restoration, and experimental art installations. Through her experience across disciplines and scales, Bridget aims to bring a foundation of clarity, research, and resiliency into the design process.
Bridget holds a Master of Landscape Architecture, a UW Certificate in Green Stormwater Design, a B.A. in Portuguese & Spanish, and is a USGBC SITES Accredited Professional. Her work has been recognized by the University of Minnesota, ASLA Minnesota, ASLA National, and the Landscape Architecture Foundation. Outside the office she enjoys exploring local biomes, climbing and biking, and spending time behind the pottery wheel.
Aubrey Jahelka, Designer
Shaped by her background in Architecture and Planning, Aubrey is passionate about translating sound large-scale planning moves into overarching themes, beautiful and intimate public placemaking, and activation. Aubrey's approach is derived from analytical processes and believes that by connecting physical, natural and social systems, projects inevitably become timeless. Aubrey holds a B.S in Architecture, a Masters in City Planning, a certificate in Energy Management & Policy and is an AICP candidate.
In her spare time Aubrey enjoys cooking, hiking, kayaking and travelling.